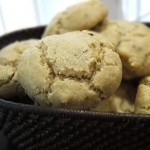 Today we had a lot of cleaning and organizing to do before my summer vacation officially starts. We went through and organized the kitchen, our attic and our bedroom. In this process we began trying on clothes and realized that in 3 months we had to box up and store another container of "too big for us" clothes. We can't afford to lose anymore weight, clothes are expensive. Thank God it is summer and we mostly wear our bathing suits!
While we worked around the house I made a crock pot meal. It was great to enjoy this dinner on the back porch after a long day of working. Enjoy!
Cajun Chicken Stew
Ingredients:
4 chicken breasts
32 oz. Organic Chicken Broth
32 oz. Water
1/2 Tbsp. Sea Salt
1 tsp. Hot sauce
1/2 tsp. Black Pepper
1 Tbsp Creole Seasoning (I use Slap ya' Mama)
1 tsp. Celery Seed
1 Tbsp. Fresh Parsley
Process:
Combine all ingredients in a crock pot.
Turn on low heat for 3 hours.
After 2 1/2  hours,remove and shred chicken.
Once chicken is shredded, add back into the pot for another 1/2 hour.
After 3 hours remove chicken pieces. Add 1 Tbsp. of Tapioca flour to the chicken stock and whisk well this will make it a little thicker like a gravy.
Place chicken over top of a bed of Cauliflower Mash and drizzle with the Chicken stock.
Serve with your favorite greens or biscuits.