Today was my first day that I could eat sugar, dairy and fruit again but I opted not to. Looking back at the start of this detox, I already had my chocolate bar and fruit choices picked out for day 22. People keep asking, why are you doing that? What is wrong with fruit? Is this forever?
The answer is fruit is good and I think our body needs fruit especially if you are active and need carbs to refuel. It is best that you eat "in Season" fruits because they are fresh and have the most nutritional value. And no! I am not doing sugar and fruit free and dairy free forever, this is just temporary. I did this to learn more about my body, my eating habits and my constant want for sweets. I learned a lot and I think that is was good for me to do. I posted some Pros and Cons on day 15 here. But I have some more to list now that I am finished with 21 days.
Pros:
I learned not to rely on food when I am bored.
I learned how to make and prepare vegetables so they are quick and easy to eat and I don't always grab an apple or fruit. (the key is Steam fresh, baby carrots and pre- cutting or cooking them so that they are always available.)
I realized that I only ate fruit because it was easy access.
I learned that my tummy feels better without dairy I don't know that I will add diary back into my diet ever.
My stomach is flatter
I never have cramps.
I don't find myself over eating and constantly wanting to snack. (adding more protein to my diet has made me feel fuller and I don't need that after dinner treat).
Cons:
People often assume that since I am not drinking, I am pregnant. (NOT TRUE!!)
It is hard to be on a detox when you go on vacation to the beach because there are so many obstacles (fresh fruit from the farm, wine, sangria, margaritas, smore's!!!)
I  spent my first two days of vacation sugar free, dairy free and fruit free. I don't think I have missed out on anything but it is definitely harder when you are around others who don't eat the same way. Thank God for my supportive husband, otherwise I would have caved. Tonight for dinner the family had lasagna and salad and bread. Brandon and I made  deconstructed lasagna. I cooked the zucchini on the stove top since the oven was being occupied and it worked out great. *Cook on low-med with some coconut oil until it is softened. Delicious!!
Check out some photos from our first two days in OBX: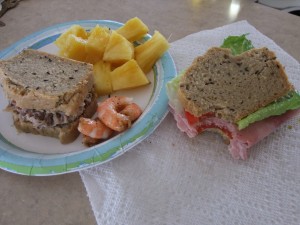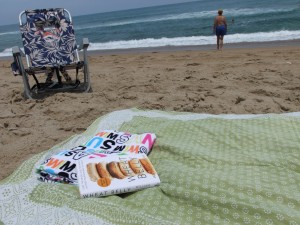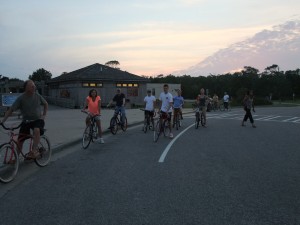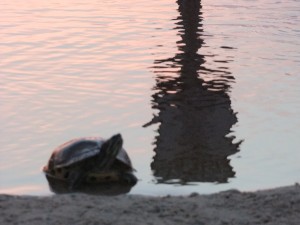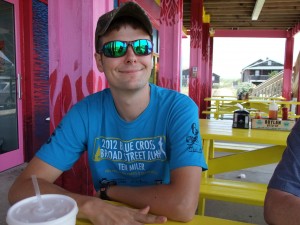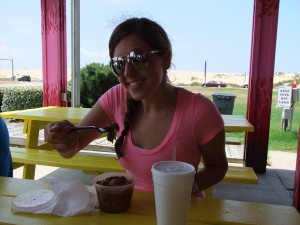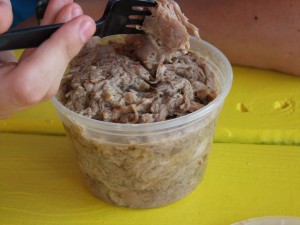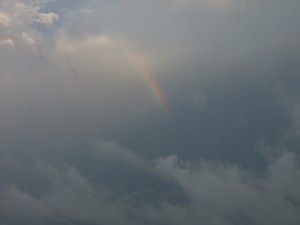 When will I eat sugar again? I don't know- maybe tomorrow. I am not seeing anything that I have to have right now! We are doing a bonfire sometime this week and I am going to have a smore.