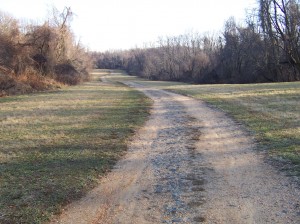 On my drive around Virginia this week I noticed the leaves have begun to change colors. Fall is my favorite season and I am excited that it is just around the corner. I love to use pumpkin and apple in baking because it makes my house smell so delicious and it gets me in the Fall season spirit. Today I worked on a new cookie recipe to kick off the season. I wanted to make something egg and dairy free to accommodate some of my friends allergy needs.  My husband says it is his all time favorite. I baked some of the cookies and put the rest of the cookie dough in the freezer for a later sweet tooth date. Enjoy these cookies as you kick off your own fall season.
Pumpkin Pie Chocolate Chip Cookies
Ingredients:
7 dates, pureed
1 Cup Pumpkin Puree
1/2 Cup Honey
1/4 tsp. Sea Salt
1/4 tsp. Cinnamon
1/4 tsp. Pumpkin Pie Spice
1 Cup Coconut Flour
1/2 tsp. Baking soda
1/2 Cup Coconut oil, Butter, or Ghee melted *note dairy free when using coconut oil!
1 Cup Chocolate Chips
Process:
Preheat oven to 325 degrees
Mix pumpkin, honey and dates until well blended.
Combine Flour, salt, baking soda, pumpkin pi spice and cinnamon.
Slowly add flour mixture to the pumpkin and mix until well blended.
Add melted butter and mix well
Stir in the Chocolate chips.
Form dough into a ball and flatten onto a parchment lined cookie sheet.
Bake for 9-12 minutes.