It is that time of year again. Parents are packing their kids lunches, People are stressing out about when we can eat, when we can eat and how can we stay strict to our meal plans and food choices when we sometimes only have 5 min to scarf down food!!!!          C- A- L- M Down! Breathe and relax.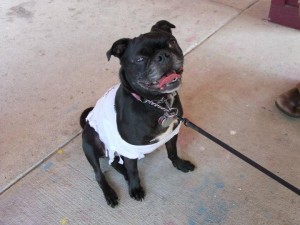 It is all about being prepared. I have you covered. I wrote an article for Paleo Lifestyle Magazine for back to school lunches that should be in one of the upcoming issues but until then… Check out these easy, quick snack ideas:
First some tips:
Make in advance
Freeze or refigerate snacks ahead of time.
Bag, tupperwaror pre-package ahead of time.
Be prepared!
Classics:
Almonds, nuts, dried fruits (in moderation), Make your own Paleo approved trail mix
Veggies and fruits
Hard boiled eggs (make a dozen on Sunday, peel them and refrigerate for a quick grab snack)
Some of my favorite recipes, new ideas  and pinterest ideas:
What can you add to my list? What do you do for snacks? Share so that we can all breathe easier during the stressful back to school days!