This is a quick little post about the fun of gardening.
Today I went out to collect my usual Tomatoes, Peppers, herbs and a Cantaloupe. I was weeding and planting a sweet potato too. All of a sudden I went to pull a giant weed and came across this: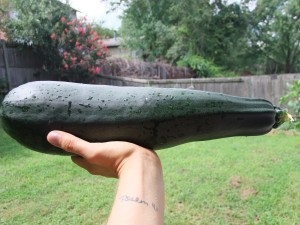 I literally yelled "WHOA, how did you get here!".
This is the joy of composting, I didn't plant squash or zucchini but we eat it a lot and I always throw the seeds and scraps in my garden. Composting pays off and it can be quite and adventure!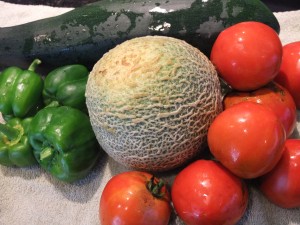 Get Started on your garden and composting today. Check out how and Why. I know you will love it as much as we do- and our grocery bill got smaller too! Fall is upon us and a great time to plant some winter veggies. Check out this site to find out when and what to plant for your area. http://www.thevegetablegarden.info/planting-schedules