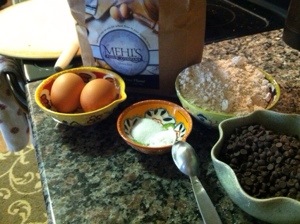 I always hear from my friends, "I could never go full paleo it is just too strict." My advice to them is always, at least get rid of the gluten. The effects of gluten in our bodies is more serious than most people realize. I suggest reading Wheat Belly by Dr. William Davis.
The problem with going Gluten Free, is that most gluten free products are so high in sugar and chemical ingredients to help with flavor. Sometimes gluten free products are completely flavorless and taste like cardboard! It is hard to find good gluten free products that you would actually serve to gluten free friends and non- gluten free friends. I am always on the look out for good products since I often host parties and I have several friends who have celiacs disease or avoid gluten for other health reasons. While I personally don't make gluten free products a regular part of my diet, if I am going to have a treat, it has to be gluten free!
I was talking with my dad a few months ago about gluten free products and he was sharing with me that the company he works for Herr's potato chips is developing quite a few gluten free snacks including veggie chips, baked chips, and rumor has it, even Kale chips!! I told him how hard it was to find good gluten free products that aren't flavorless. I told him that it is rare to find a product that you can simply replace one-to-one with flour and still get the same results as the original recipes. He mentioned this company that he had connected with on LinkedIn called Mehls Flour Company. Thankfully my dad, being super man, emailed the company to ask where I could buy the products in Northern VA and the president Matthew Mehl was kind enough to connect with me and introduce me to his companies products.
I've been baking up a storm for my gluten free friends. This is the first flour that I feel is truly a replacement flour for the old recipes I used to make. I don't have to worry about testing the recipe out 100 times before figuring out how much flour to substitute.
I like that the company is family run and I read their story and saw that all of the brothers were diagnosed with celiac. That tells me that this flour is Celiac safe and that they created a product that they would serve to their own family and that they put time and passion into making to taste great.
Developed by a Celiac family, the Mehl's Flour Company mission is to make delicious, high quality, affordable gluten-free food a reality for all people who require or desire a gluten-free lifestyle.
I say any product that you can pronounce all the ingredient names is far superior to one that is full of chemical jargon! We had the pleasure of trying some of their products and really enjoyed the flavor and the easy to use flours. Check out some of the treats I served and then go to Mehlsflour and read about this great company. ( I should note, I am in no way endorsed by this company or getting paid to write about them, I just think it's a great company for gluten free resources! Also, if you are Paleo, this is not a product for you!)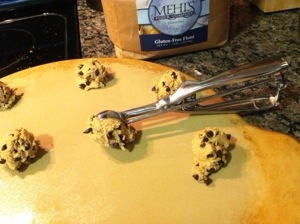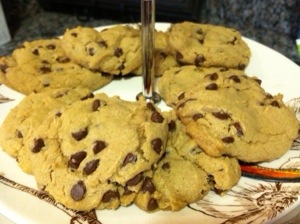 In honor of national Chocolate Chip Cookie week, we used Gluten Free Flour to make Classic Chocolate Chip Cookies!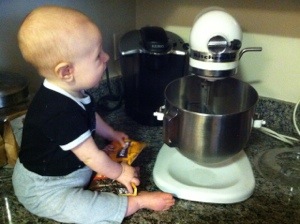 Jackson helped too!
We made blueberry muffins using the muffin mix- I added fresh blueberries and coconut oil. We also made the dinner roll mix with coconut oil and topped them with grass-fed butter and our favorite farm fresh honey!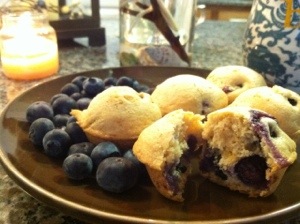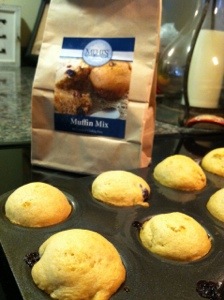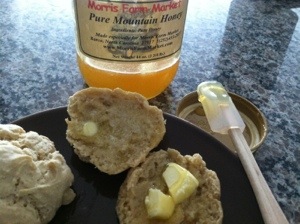 *This product is not yet sold in Northern VA so visit them online*