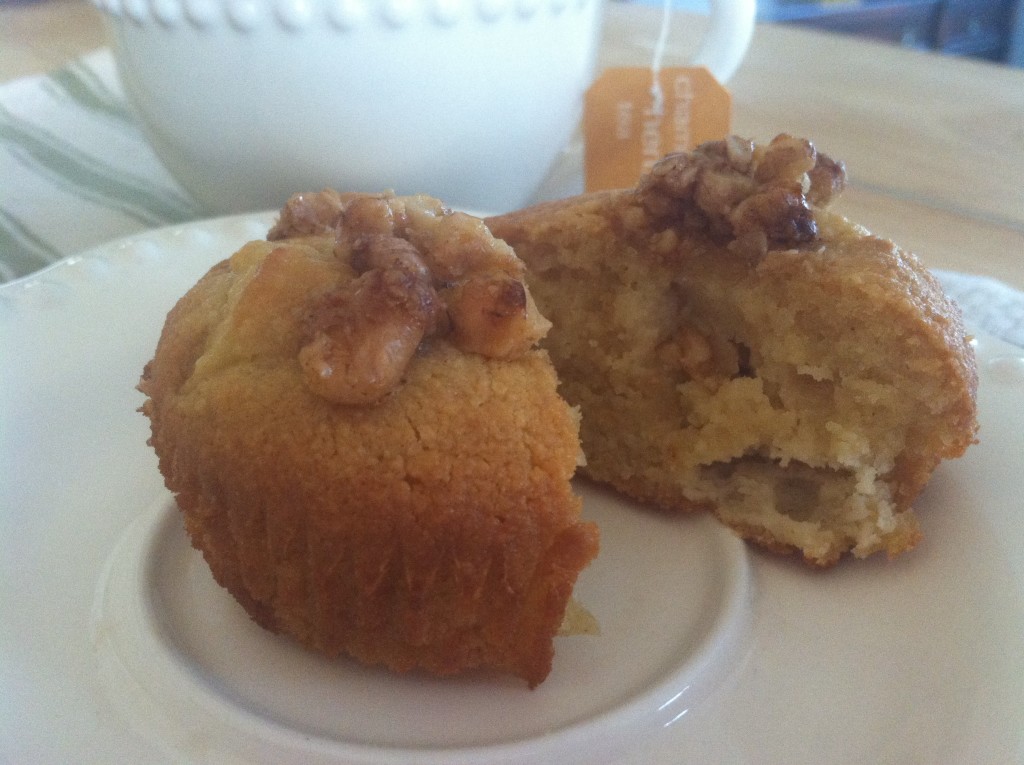 Always looking for quick on the go recipes for breakfast. With one kid and another on the way, and a husband who leaves early for work, I like to have food on stock for the busy weeks. These are Apple Muffins I created when we first went Paleo. I have made a few changes and recreated them to be healthier and taste even better. They take about 5 minutes to make and 25 minutes to cook. So easy and simple and they store and freeze well.
Apple Breakfast Muffins
Ingredients:
2 Eggs
1/2 C. Coconut Oil
1/4 C. Maple Syrup
1 tsp. Vanilla Extract
1 1/2 C. Almond Flour
1/2 tsp Sea salt
1/2 tsp Baking Powder
1 small Apple, Chopped Finely (no need to peel)
*Optional Walnut Topping:
1/4 C chopped Walnuts
2 tsp. coconut oil, melted
1 tsp. maple syrup
dash of Sea Salt
* Walnut Topping Process:
Combine all of the ingredients in a small bowl and set aside
top each muffin with a 1/2 tsp. of topping 10 minutes into their baking time.
Muffin Process:
Preheat oven to 350 degrees
Place liners in a muffin tin and spray with coconut oil
Combine all of the dry ingredients in a bowl with a large spoon
Add all of the wet ingredients and mix well with a large spoon
Add the apples and stir gently
Fill each muffin tin 3/4 of the way up
Bake for 25 minutes
Add Optional topping 10 minutes after muffins have been baking
Place on cooling rack and let cool completely