While life took a few crazy turns over the past few months, I have been enjoying every minute. This year we welcomed sweet baby Finley.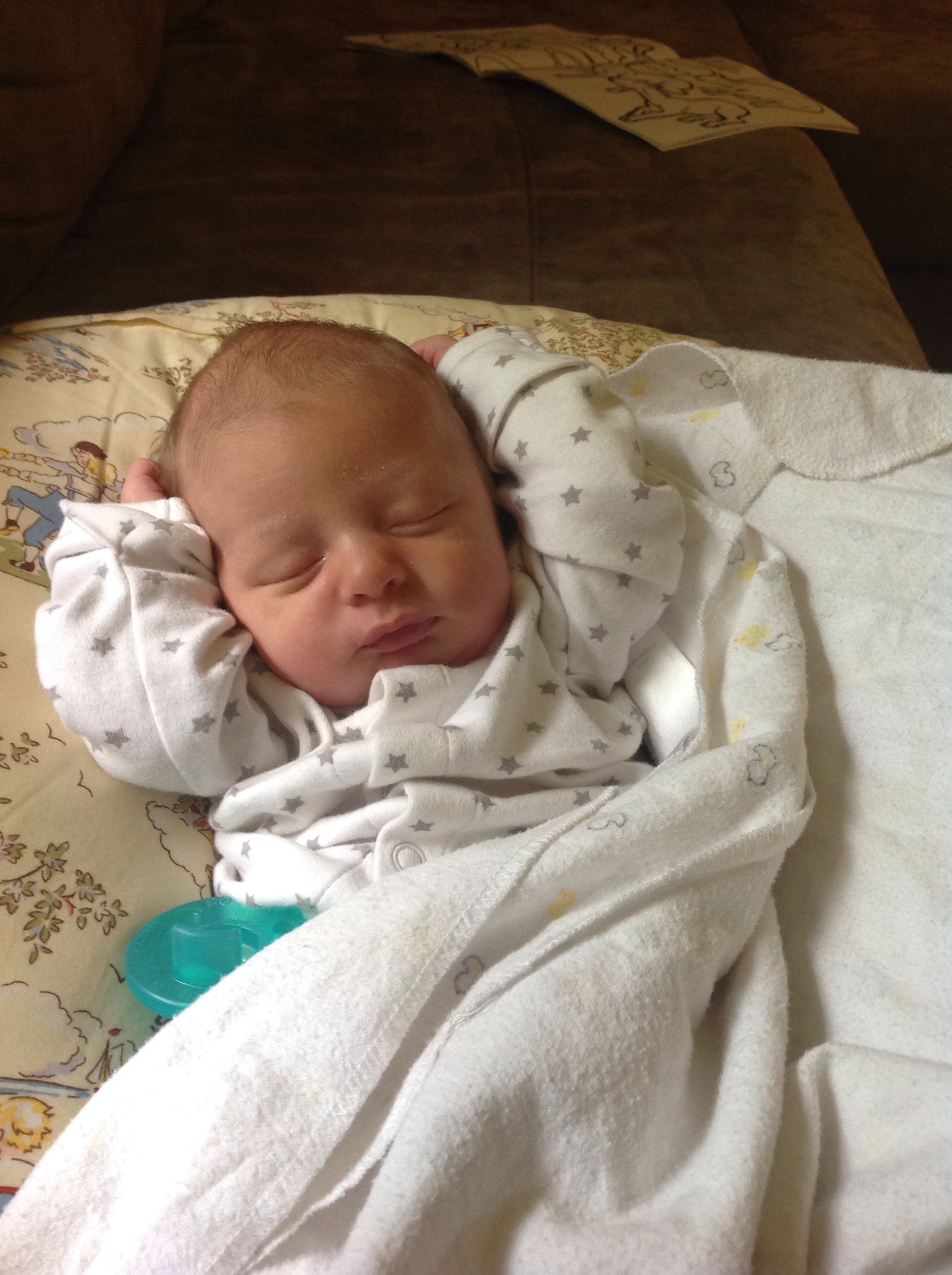 She was born at 36 weeks weighing 6 lb and 19″ long. I had an amazing delivery with a midwife in a hospital. Finley arrived exactly 30 minutes after my water broke- thank God we knew to head to the hospital early because of my delivery with Jackson. I chose not to use any drugs but I did apply a blend of essential oils to help me focus and breath through the pushes.
Anyone looking for good oils during labor? Try almond oil, lemon oil, patchouli oil, and clary sage.
This delivery was amazing and I loved very minute of it…(weird right?) I got to pull baby out and find out that she was a GIRL!!
We were excited but after my hour of skin time and a feeding, they took her to the NICU for fast breathing and low blood sugar. She had a couple choking episodes while she was there and she ended up staying for 5 days.
Talk about stressful. We were fortunate to stay with her all but one night. It was so scary watching our little one and feeling so helpless. I am so impressed by these mommas that spend weeks/ months watching their littles fight for life. We finally got to bring her home to meet her brother. Seeing my 1 1/2 year old holding his tiny 5lb. 4oz. baby sister was one of the greatest moments! It helped take away the scary parts of her first few days of life.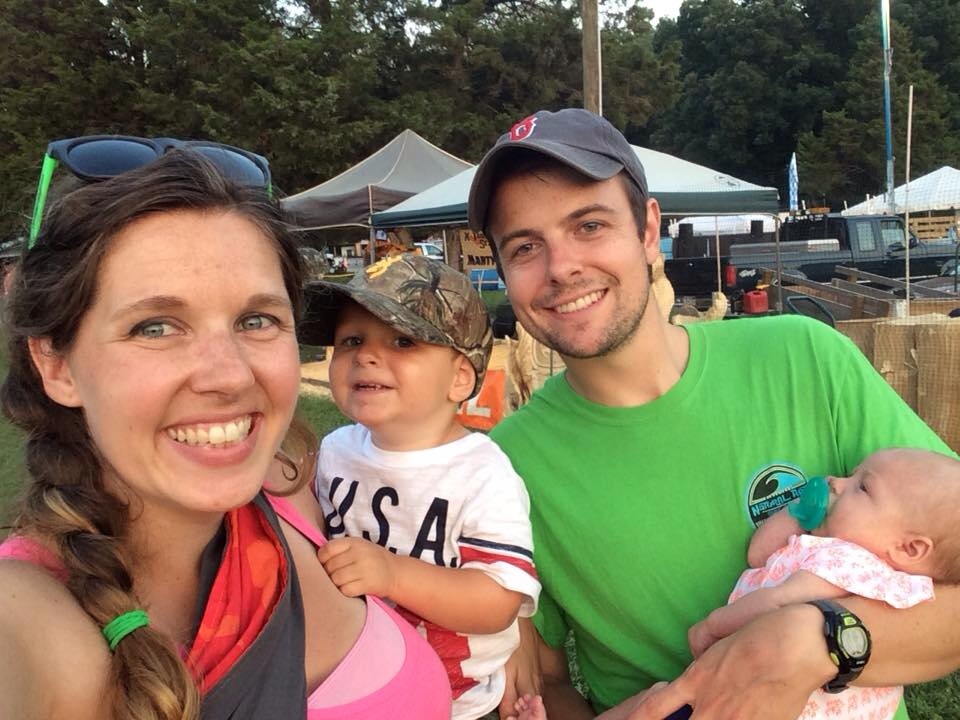 A few things I am thankful for:
1. Gods constant blessings for my family and a comfort in knowing we were surrounded by prayers the entire time.
2. My husband is so amazing and I cannot imagine doing life without him. He was very involved in the delivery and stayed by my side the entire time we were at the hospital. I love him more and more every day.
3. My two children (sounds so new and odd to me) are total blessings and I love them so much. As a stay at home/ work from home momma, I love watching them grow and experience new things.
4. When you have a baby and have to stay because of unplanned events, don't expect the hospital to have the best paleo options. We ended up going to the cafe ourselves for every meal because they did not make changes for us on the in room service! We did splurge a lot on some awesome Gluten Free Brownies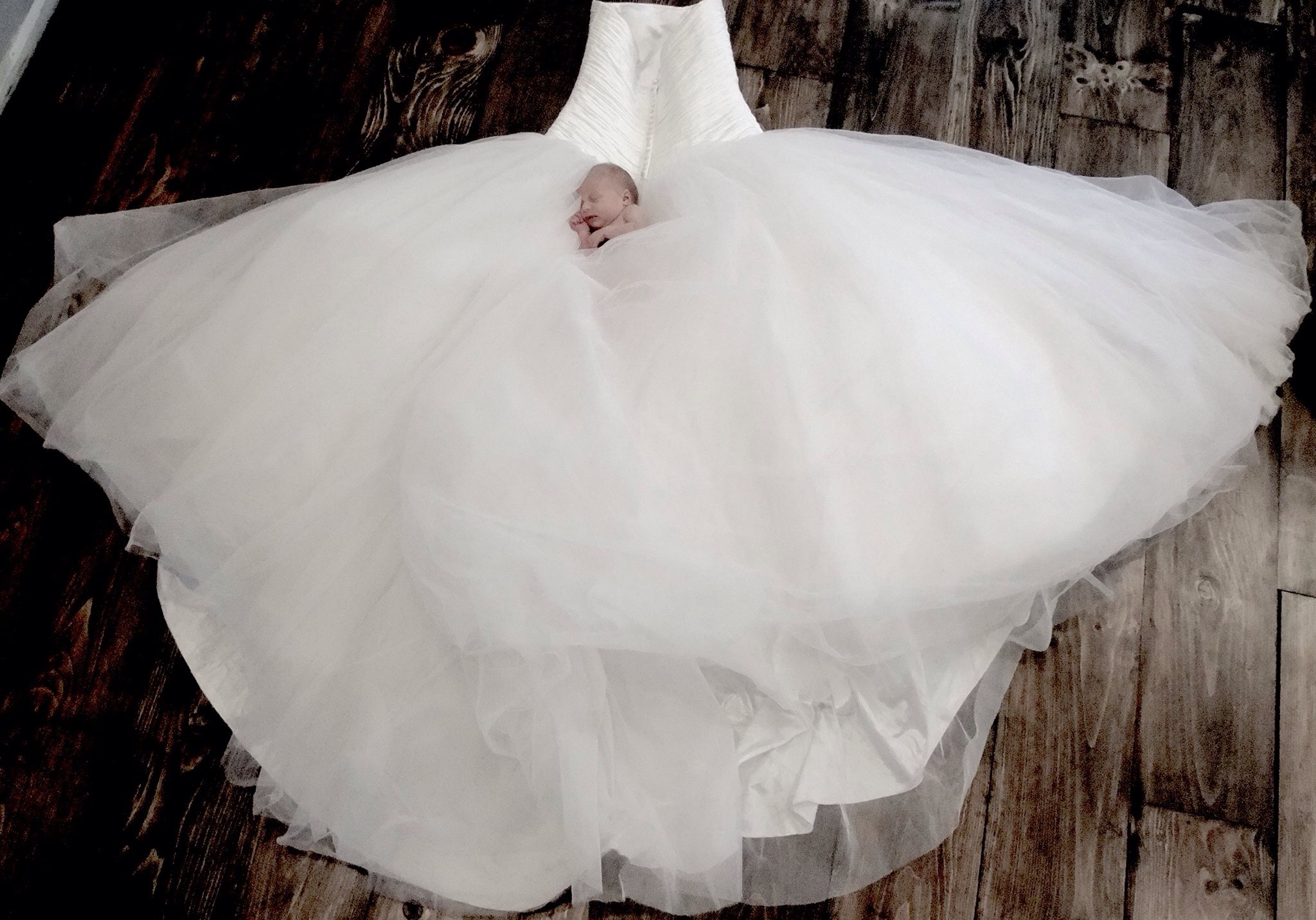 wrapped in my wedding gown 8 days old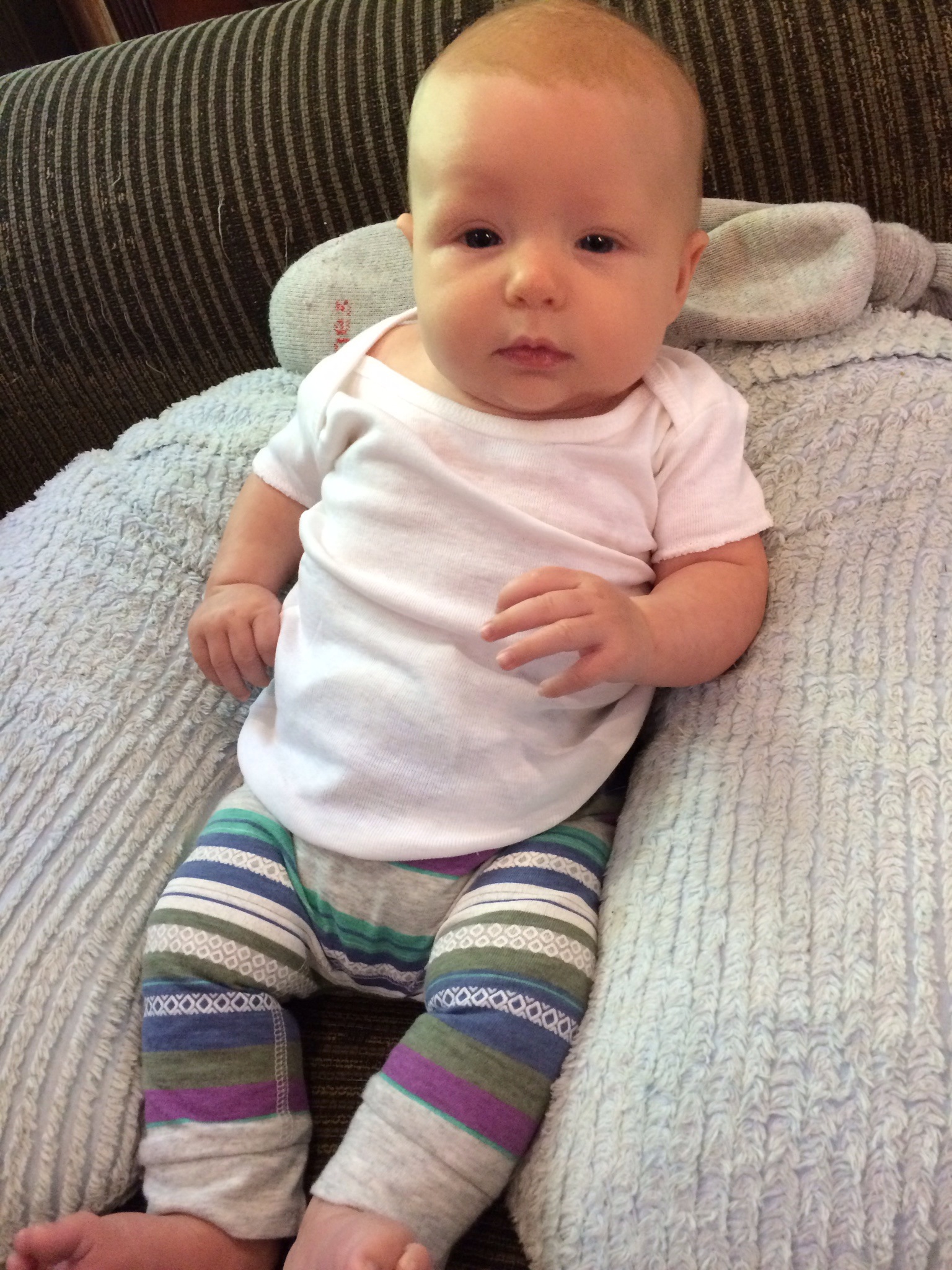 3 Months Old
I've been working a lot on a few other Paleo projects with some cookbook/blog companies. Now that we are in a pretty good groove as a family, I am excited to start sharing a few things we've been working on.
Welcome to the world Finley! We love you so much.