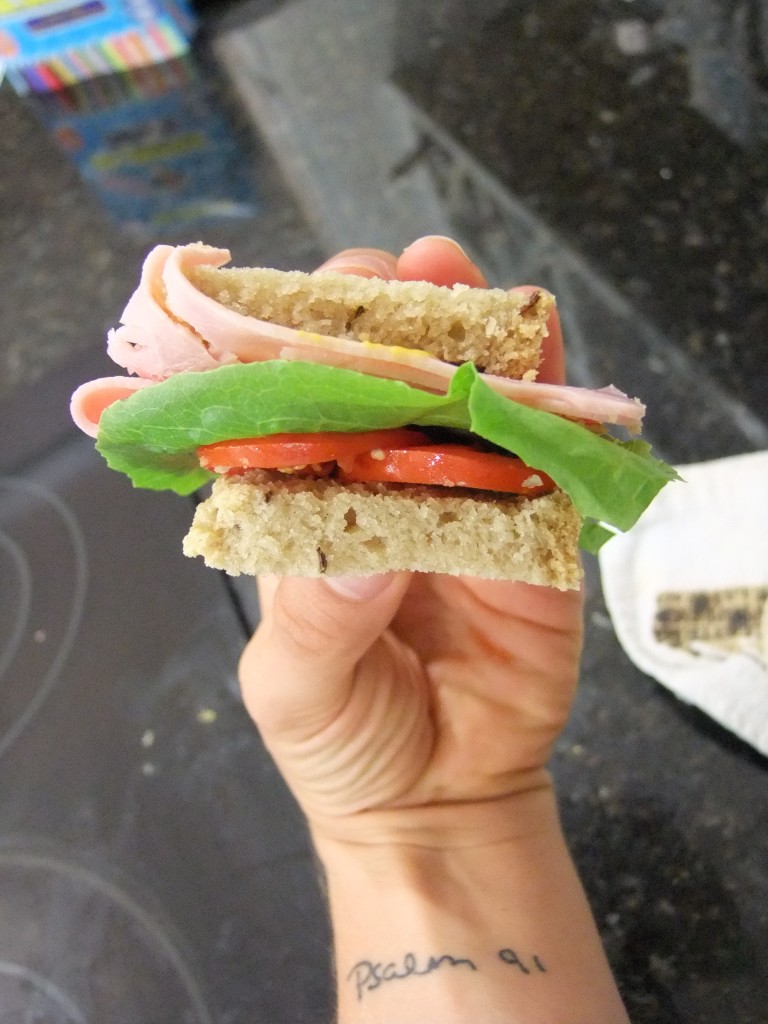 These are great as biscuits or as sandwich bread. We've had a lot of success with this with paleo and non- paleo eaters. It tastes like Rye Bread.
Caraway Bread
Ingredients:
2 C Almond Flour
1/3 C Tapioca Flour
1 tsp Baking Powder
1 tsp Baking Soda
1 tsp Sea Salt
3 Eggs, whisked
1/2 C Coconut Oil, melted
1 tsp Apple Cider Vinegar
1 Tbsp. Caraway Seeds
Process:
Preheat oven to 350 degrees.
Combine Melted Coconut Oil, Vinegar and Whisked eggs in a mixing bowl. Beat until well blended.
In a seperate bowl, mix the rest of the ingredients together until well blended.
Add the dry ingredients to the mixing bowl with the wet ingredients and mix on medium speed until well blended.
Pour ingredients into a well greased loaf pan.*For biscuits- Roll and form into biscuit shape and place on a greased cookie sheet.
Bake for 30 minutes or until the bread is lightly browned and a knife comes out clean. Watch the bread and don't let it burn or it will result in dry crumbly bread. *For biscuits, bake for 10-12 minutes until the biscuit is lightly browned and a knife comes out clean.