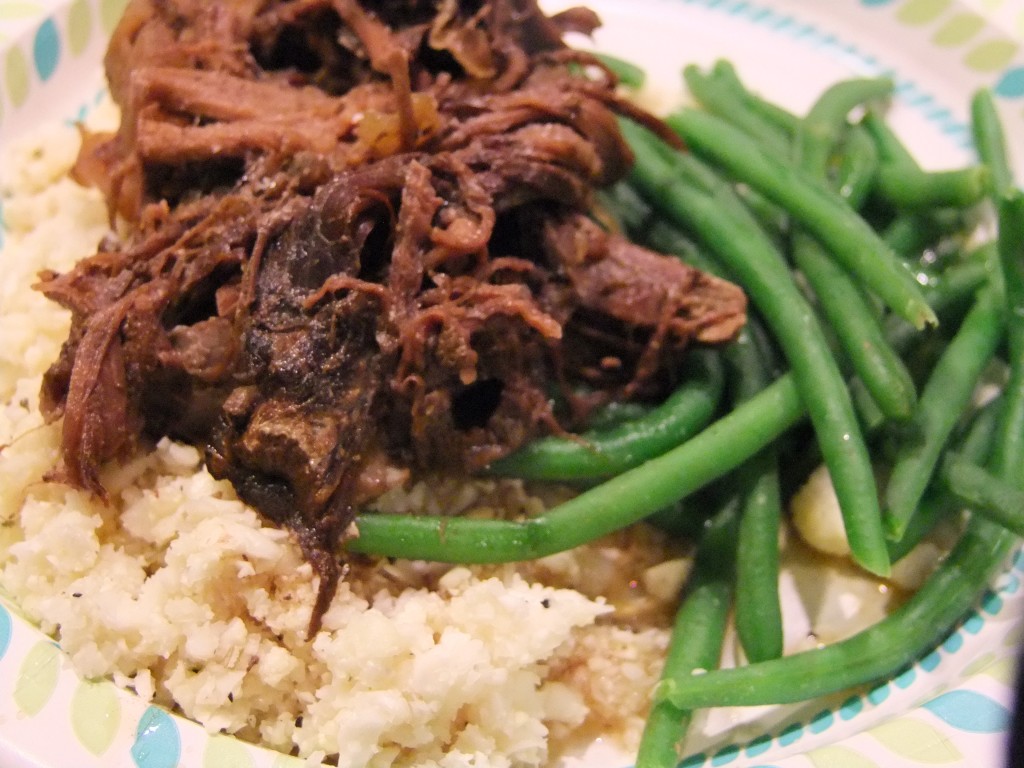 Savory Venison Roast 
Ingredients:
1/2 cup backstrap molasses
1/4 cup apple cider vinegar
1 teaspoon cinnamon
3 cups water
1 teaspoon sea salt
Two apples sliced
3 to 4 pounds of venison roast
Process:
1.) In a crockpot add backstrap molasses, apple cider vinegar, cinnamon and water, and sea salt. Mix well.
2.) Add apple slices and venison roast. Use a ladle to cover roast with liquid mixture.
3.) Slow cook on low for eight hours.
4.) Shredded roast before serving.
This venison is so moist and savory! I Served it with roasted green beans and cauliflower rice for a nice winter meal. We enjoyed this meal next to a cozy wood stove during hurricane Sandy. It was the perfect comfort food for a cold rainy day!