This was out New Years Eve, stay at home and enjoy the last moments of 2012 on our couch! I loved the relaxing evening and this dish was heavenly.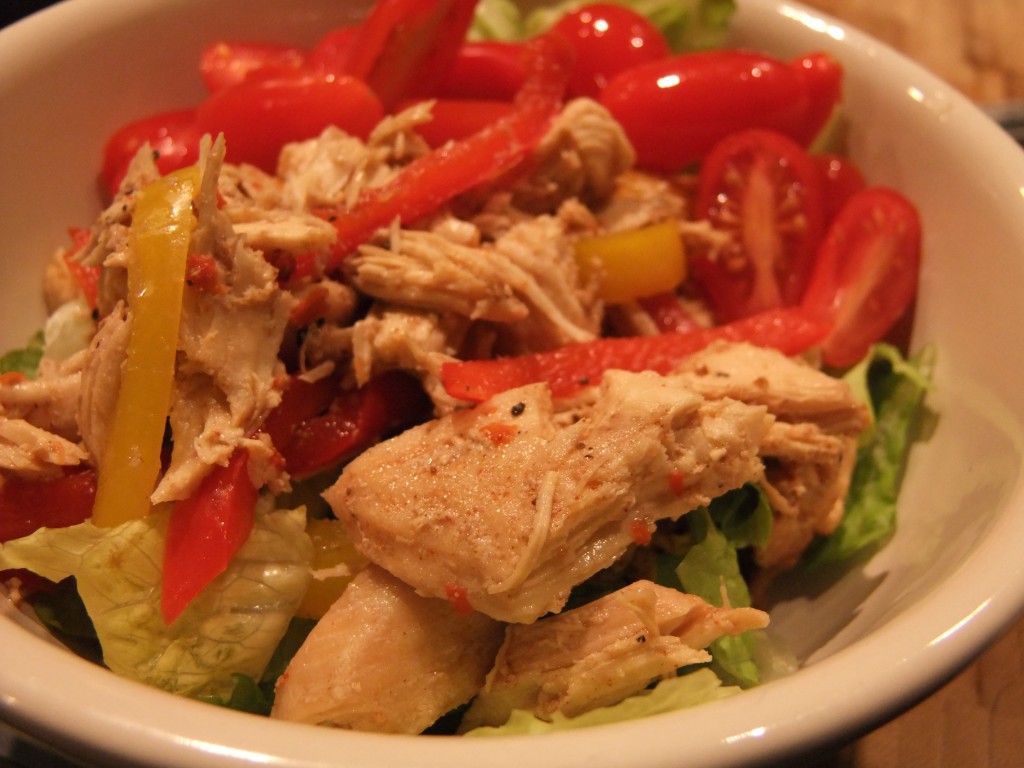 Ingredients:
4 chicken breasts
1 teaspoon salt
1 teaspoon pepper
1 teaspoon garlic
1 teaspoon chili powder
1/2 teaspoon cumin
1/2 teaspoon Paprika
1/2 tablespoon red pepper flakes
1 Red pepper
1 yellow pepper
2 Cups Chicken stock or Water
Process:
Place all ingredients except the peppers in your crockpot and cook on low heat for 3 1/2 hours.
Slice and chop red and yellow peppers.
Add peppers to the crockpot and cook for another 1/2 hour.
Serve with lettuce, tomato, fresh salsa, your favorite guacamole and your favorite Mexican toppings.
We followed up with a little dessert platter to watch the ball drop and bring in the New Year!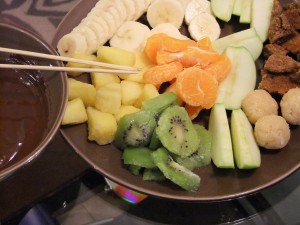 Happy 2013 to all of you! We are excited to see what the year brings us!