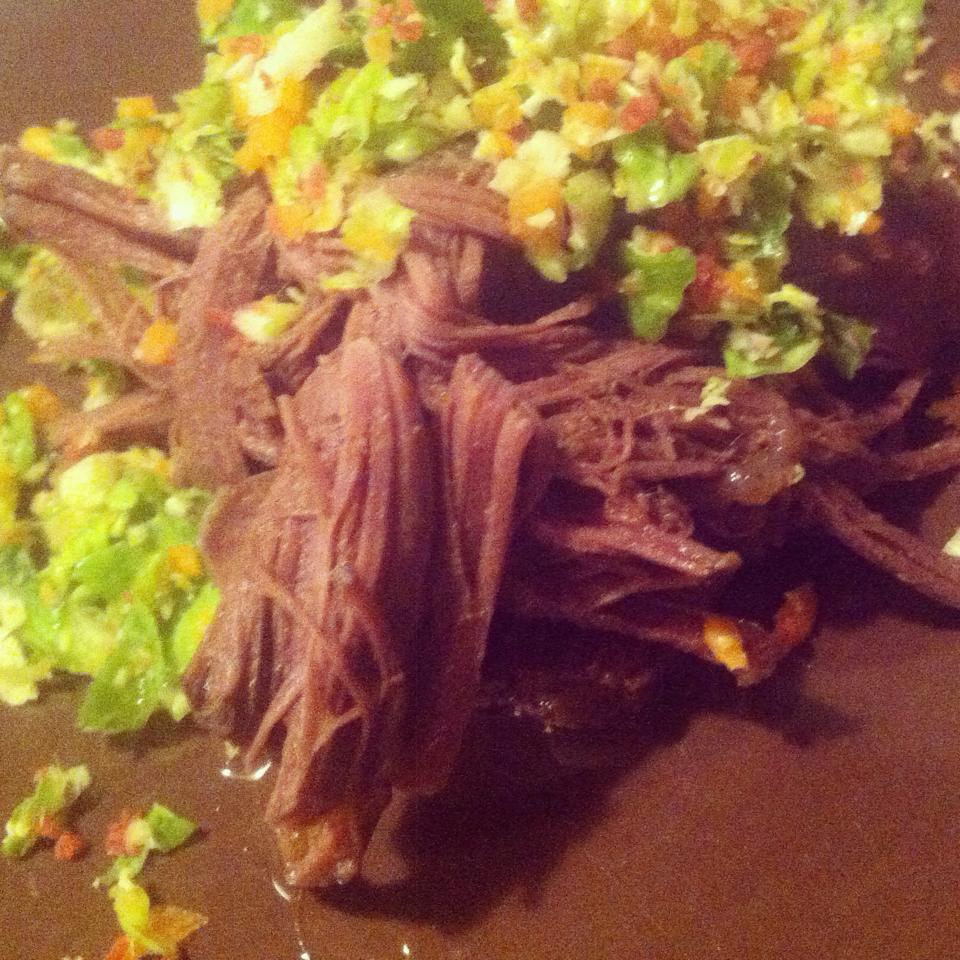 We love NC BBQ and this is my play on Coleslaw for my BBQ. I layer it right on top of the meat and enjoy it with great sides like deviled eggs or Sweet potato fries.
Carrot, Brussels Slaw with Bacon 
Ingredients:
1 Cup Carrots
2 Cup Brussels Sprouts
2 Tbsp. Apple Cider Vinegar
1 tsp. Sea Salt
1/2 tsp. Black Pepper
1/2 tsp. Cumin
1/2 Cup Fresh Bacon bits
Process:
Place Carrots and Brussels in a Chopper and chop finely.
Place Carrots and Brussels in a bowl and add Vinegar and seasonings.
Mix well, cover and place in the refrigerator for about 3 hours to let flavors marinate.
Add the bacon bits and mix well.
*This slaw is how I get baby boy to eat more veggies. This is one of his favorite side dishes.