I spent a few days in NYC this week. I loved seeing the city in the fall. I was able to go explore, take pictures and I even had a little "You've Got Mail" moment- visiting a bookstore, drinking coffee and taking in the sights and sounds of fall. We turned the corner of Greenwich Street and saw the most beautiful sight. A Whole Foods adorned with a pumpkin pyramid in the front. LOVE! I was so excited, we went in and picked up dinner. We had the best soup and tonight I decided to try and remake this Whole Foods inspired soup. I had great success and I think it was one of the best things I found in NYC.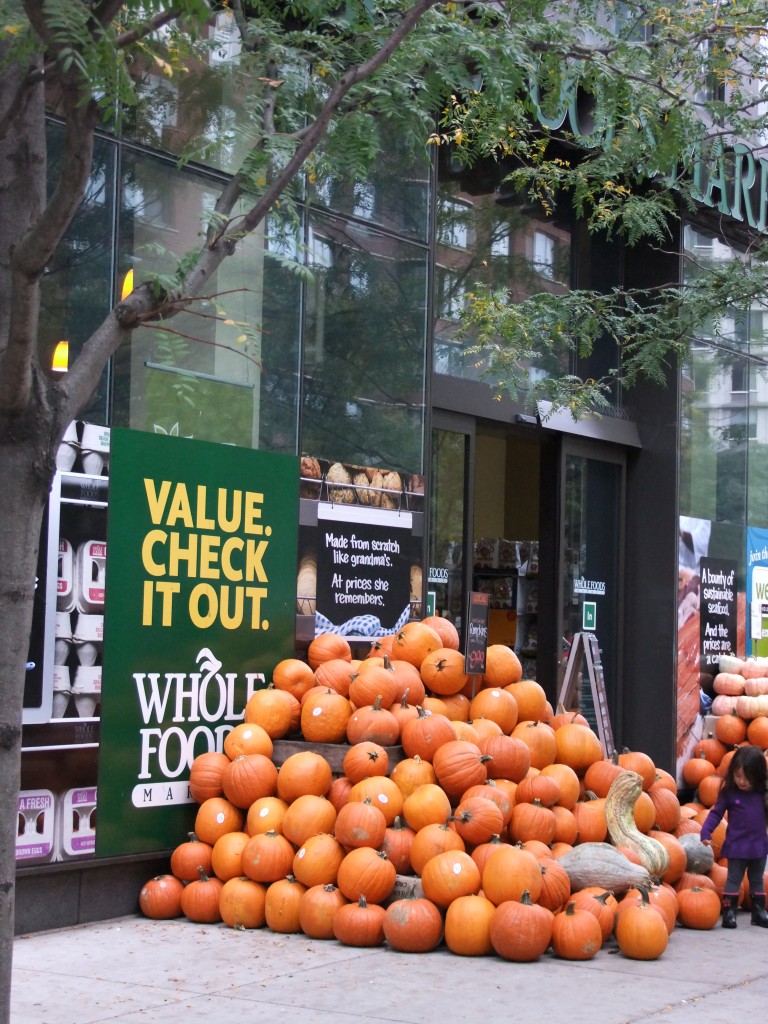 Sweet Potato, Apple, Shallot Soup 
Ingredients:
10 Macintosh Apples, peeled and sliced
2 Large Sweet Potatoes, peeled and diced
1 Shallot
2 1/2 Cups Water
1 Tbsp Ground Cinnamon
Process:
Place Peeled and sliced apples and Cinnamon in a crock pot, cook for 2 hours on high heat. Check often, stir and mash so that it doesn't burn. When it turns into applesauce, turn the crock pot off and set aside.
Peel and dice sweet potatoes. Place them in a large pot of water and bring them to a boil until potatoes are soft.
Peel and place Shallot in a food chopper, mince well
Place Minced Shallot, Cooked Potatoes and Applesauce in a food processor or Blender, blend until smooth.
Rinse the large pot and fill it with 2 1/2 Cups of water. Turn on to low heat.
Mix puree and water together and allow it to simmer until it is warm, stir occasionally.
Serve with your favorite homemade bread or try these crackers from Against All Grain.