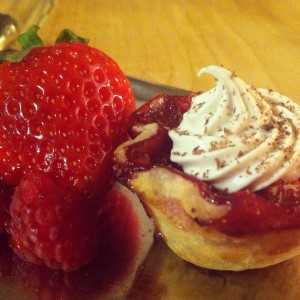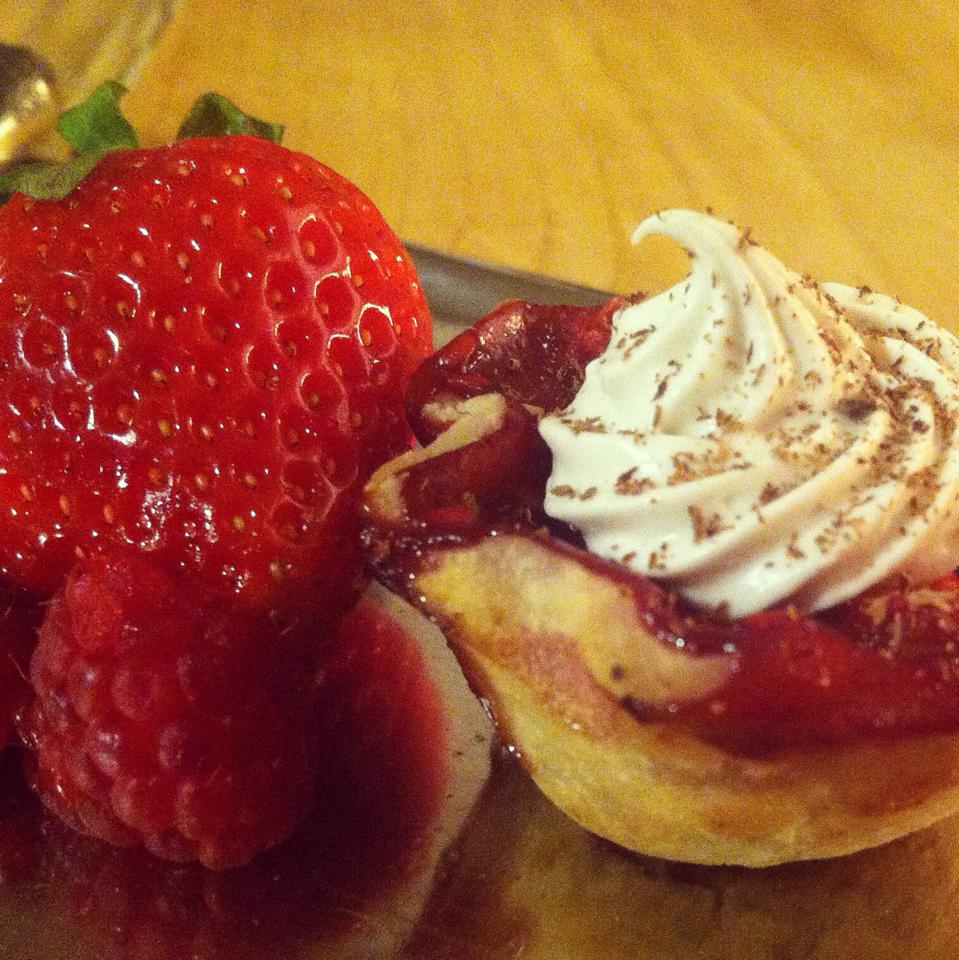 These are a simple Fruit tartlet that you could create for a brunch or a light dessert. I've been on a fruit kick lately, clearly missing Summer on these cold winter days.
The tartlets pictured are with a Gluten Free Pie Crust but I love making these with Elana's Pantry Pie Crust better.
Crust Process:
Take the Crust and roll it thin. (If using Elana's Crust- Use two pieces of Parchment paper, spray with coconut oil and roll this with a rolling pin.)
Cut the crust with a 2 1/2″ round cookie cutter
Place the pie crust in a well greased mini- muffin pan
Set aside while making Fruit filling
Berry Filling Ingredients: (will make 8 tartlets)
1/2 Cup Strawberries, diced
1/2 cup Raspberries, halved
1 TBSP. Honey
1/2 tsp. Tapioca Flour
dash of Nutmeg
1/4 tsp. Cinnamon
dash of fresh lemon juice
Process:
Preheat oven to 375
Cut up fruits and set aside in a bowl
Combine Honey, Flour, Spices and juice in a bowl and whisk well
Pour Honey mixture into the fruit and gently stir until totally coated
Fill each pie crust all the way up, I like to stack it a little higher than the pie crust
Place in the oven for 20 minutes or until crust is lightly browned and fruit is bubbling
Remove and cool completely on a wire rack before garnishing
I garnished with  my Simple Whipped Cream and some Dark Chocolate Shavings.