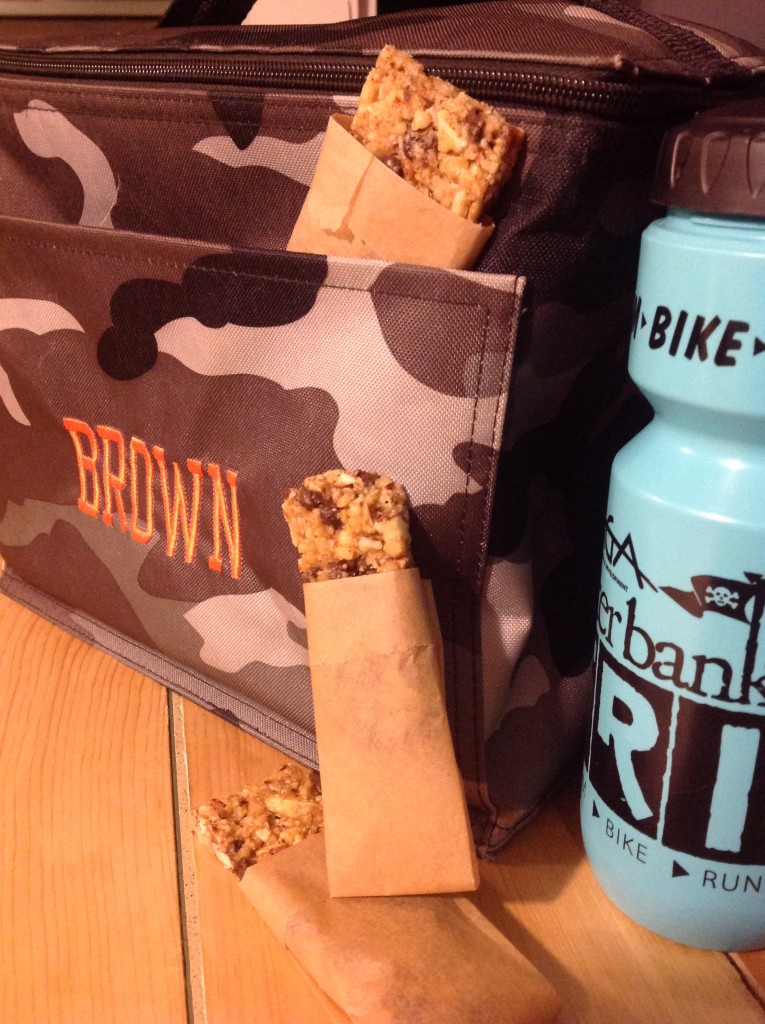 We are always looking for fast snacks to grab on the go and I know this will only be more useful when baby number 2 arrives and as my little one gets older. For those busy families, this bar is for you! These take 2 minutes to create and only 13-15 minutes to bake. These taste similar to Chewy Chocolate Chip Granola Bars from Quaker.
Chewy Chocolate Chip Paleo Bars
~Makes about 14 bars
Ingredients:
1/2 C Almonds
1/2 C Walnuts
1/4 C Unsweetened Coconut flakes
1 Tbsp. Almond Meal
1/3 C Honey
1/4 C Mini Chocolate Chips
1/4 C Raisins
Process:
Preheat oven to 350 degrees
Line a baking sheet with Silpat or Parchment paper
Place Walnuts, Almonds and Coconut shreds in a food processor, Chop until nuts are well chopped
Pour nuts in a large bowl and add honey, almond meal, raisins and chocolate, mix with a spoon
Place mixture on the cookie tray and flatten with a large metal spatula, make sure everything is packed together well
Bake for 12-15 minutes. You do not want to overcook, the edges should be just slightly golden but not browned
Remove and let cool completely until the bars are firm.
Use a pizza cutter to slice the bar into 2″ x 6″ bars
*These can be wrapped in parchment paper for a quick grab and go snack or stored in a tightly sealed tupperware container for a week.