8+ inches of snow and a limited amount of food in our house! This is a great time to make use of the crock- pot for soups and hearty meals that will keep hubby full while he plows our long driveway. This is one of our favorite winter Crock Pot meals and I really don't want to go to the grocery store until this snow melts.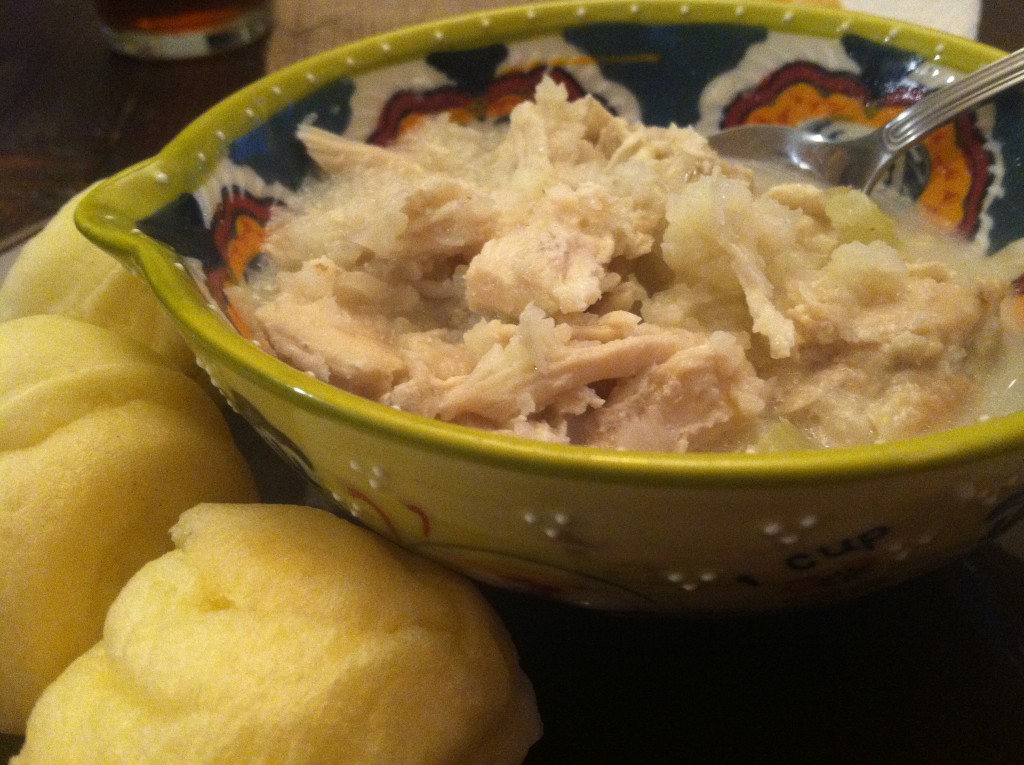 Creamy Chicken and Rice
Serves 4 people 
Ingredients:
1 large head of Cauliflower ("Paleo Rice")
2 Chicken Breasts
2 Cups Chicken Broth
2 Cups Almond Milk
1 Tbsp Salt
1 tsp. Black Pepper
1 Celery Stalk
Optional: Carrots
Process:
Place Chicken, Milk, Broth, Salt and Pepper in a crock pot and cook on low heat for 2 hours
In a food processor, pulse the Cauliflower florets until they are small and a rice like consistency
After two hours add your Cauliflower and Vegetables
Cook for 2 more hours on low heat
Add more Salt and Pepper to taste if you want and use two forks to shred the chicken
Mix everything together and serve using a slotted spoon if you don't want too much creamy broth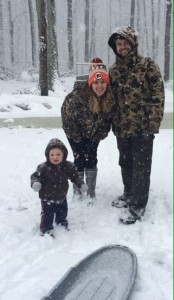 Don't forget to get out and play!